OUR STORY
Creating connections—with food, with the land, and with each other…
Our story is the culmination of several journeys and two significant destinations. From Trentino in the far northern reaches of Italy, to here, amongst the fertile undulations of the King Valley.
This is where, for over 30 years, our family's love of food, wine, and craft has manifested and been brought to life. Because, to us, wine is more than a drink… it's our culture. And when combined with friends, family, and a table filled with food, it acts as a conduit for connection—helping to bring people together, to slow down, and revel in each other's company. 
Here, around our kitchen table, pasta is rolled, bread kneaded, and sauce spilled. Here, wine is poured, stories are told, and the volume is loud. Here, we connect with what's important.
OUR FAMILY
From Trentino to the King Valley.
From tobacco to vineyards.
From making wine to sharing Italian experiences.
Our family story is one of ever-evolving journeys.
Like many Australian family stories, ours began with voyage.
A voyage that saw Rosetta and Roberto Pizzini making the epic crossing from Trentino, Northern Italy towards the shores of Australia in search of the good life. While the passage was fraught, and the promised life initially less rosy than they'd hoped—it was their famous Italian resilience that kept pushing them forward towards their dream.   
It's with this same spirit of passion and dedication that Alfredo and Katrina Pizzini embarked on their winemaking journey back in the
late 1970s. They poured their hearts into cultivating their first vines on the property, and in 1994, their vision became a reality with the release of the very first Pizzini wine. 
As their focus shifted towards Italian grape varieties like
Nebbiolo and Sangiovese in the late 1980s, their commitment to quality and tradition never wavered. Today, all of the fruit grown on the property has its metaphorical roots firmly planted in the rich soils of Italy—a testament to the Pizzini family's unwavering love for their origin and their craft. 
And with a new generation now heavily involved in creating and sharing authentic Italian wines and experiences, the Pizzini journey continues to evolve… and as Rosetta famously said once 'We're not going anywhere'.
MEET THE FAMILY
Alfredo Pizzini

Katrina Pizzini

Natalie Pizzini

Joel Pizzini

Carlo Pizzini

Nicole Pizzini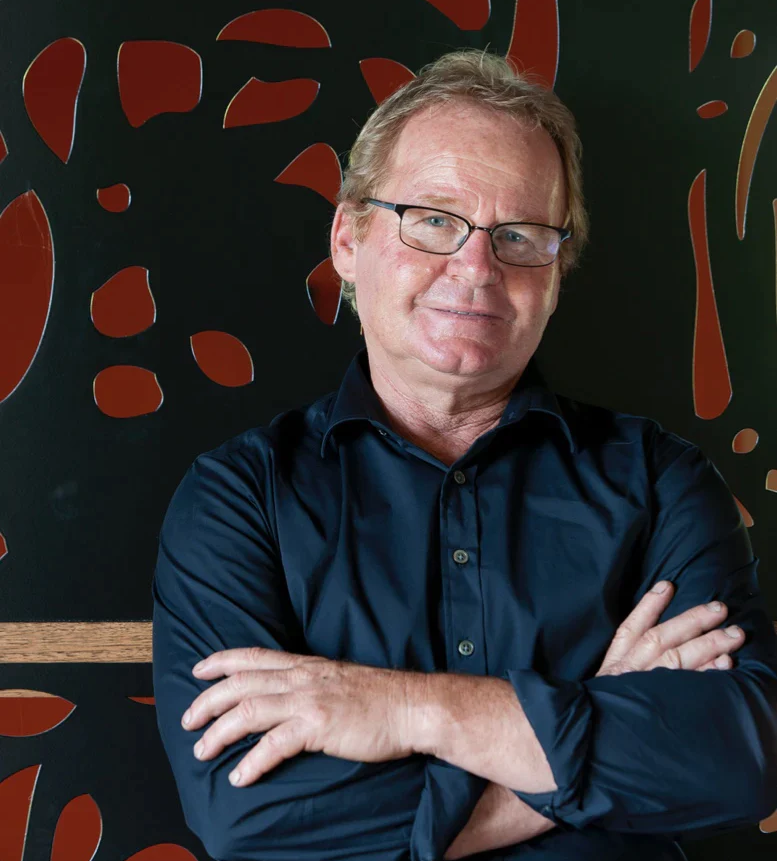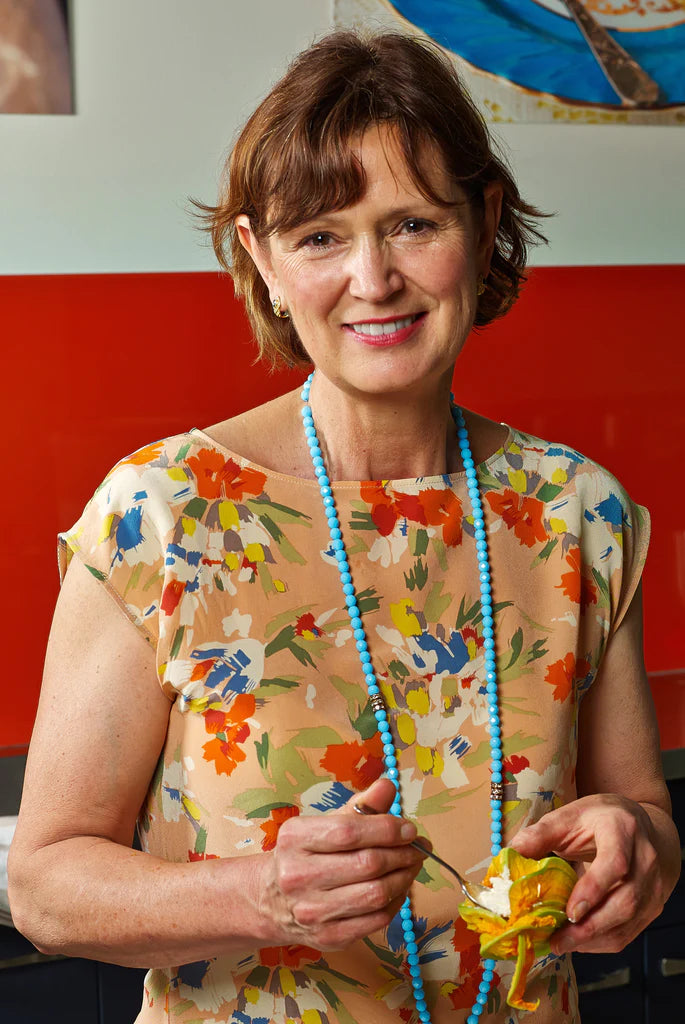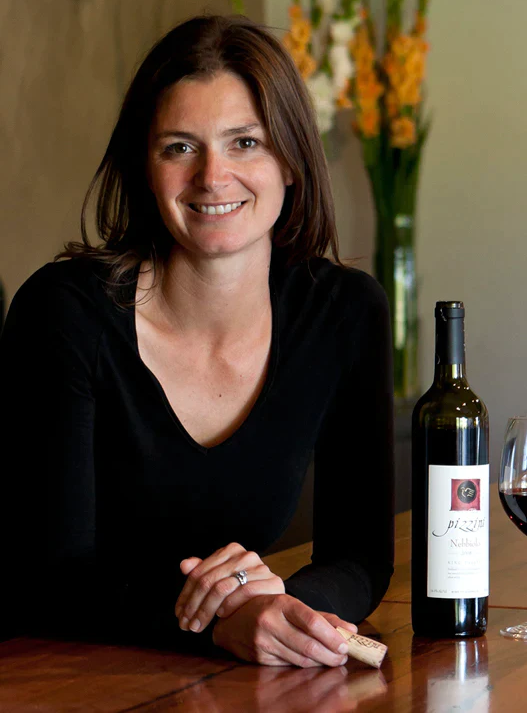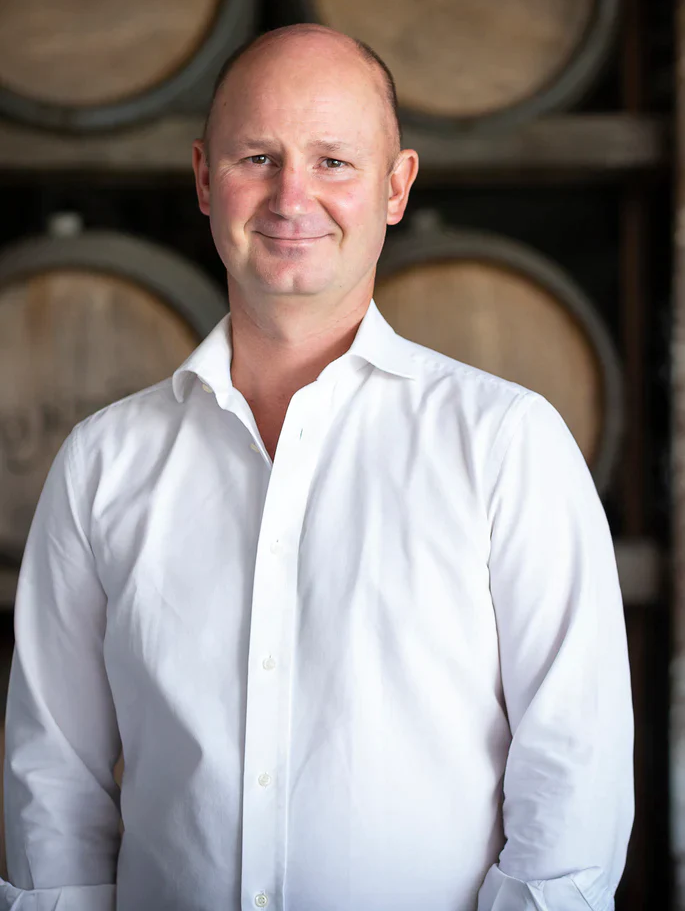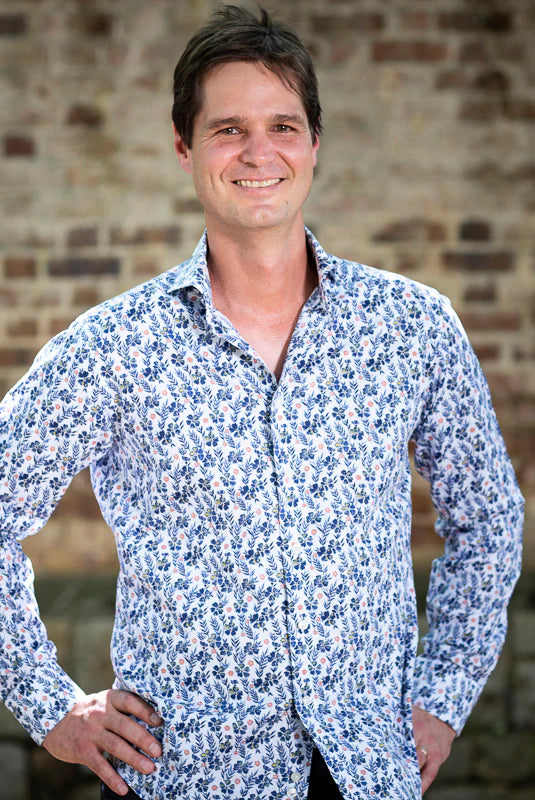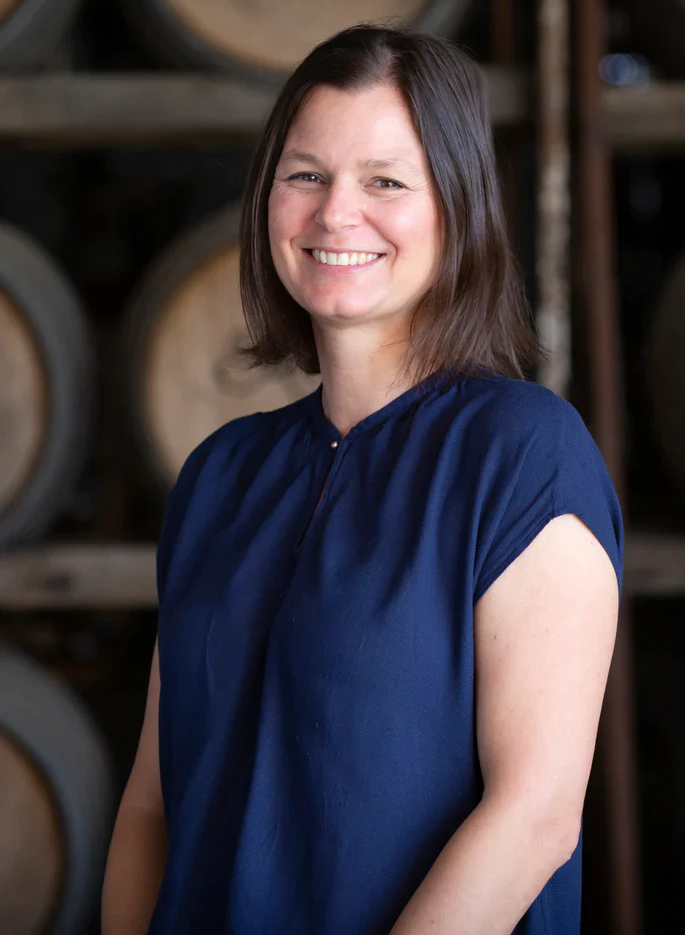 FAMILY HISTORY
Alfredo and Katrina Pizzini built Pizzini Wines based on their passions and their commitment to family and Pizzini's Italian heritage. Their winemaking dream began in 1978 when they planted their first vines, then in 1994 their first wine under the Pizzini label was produced.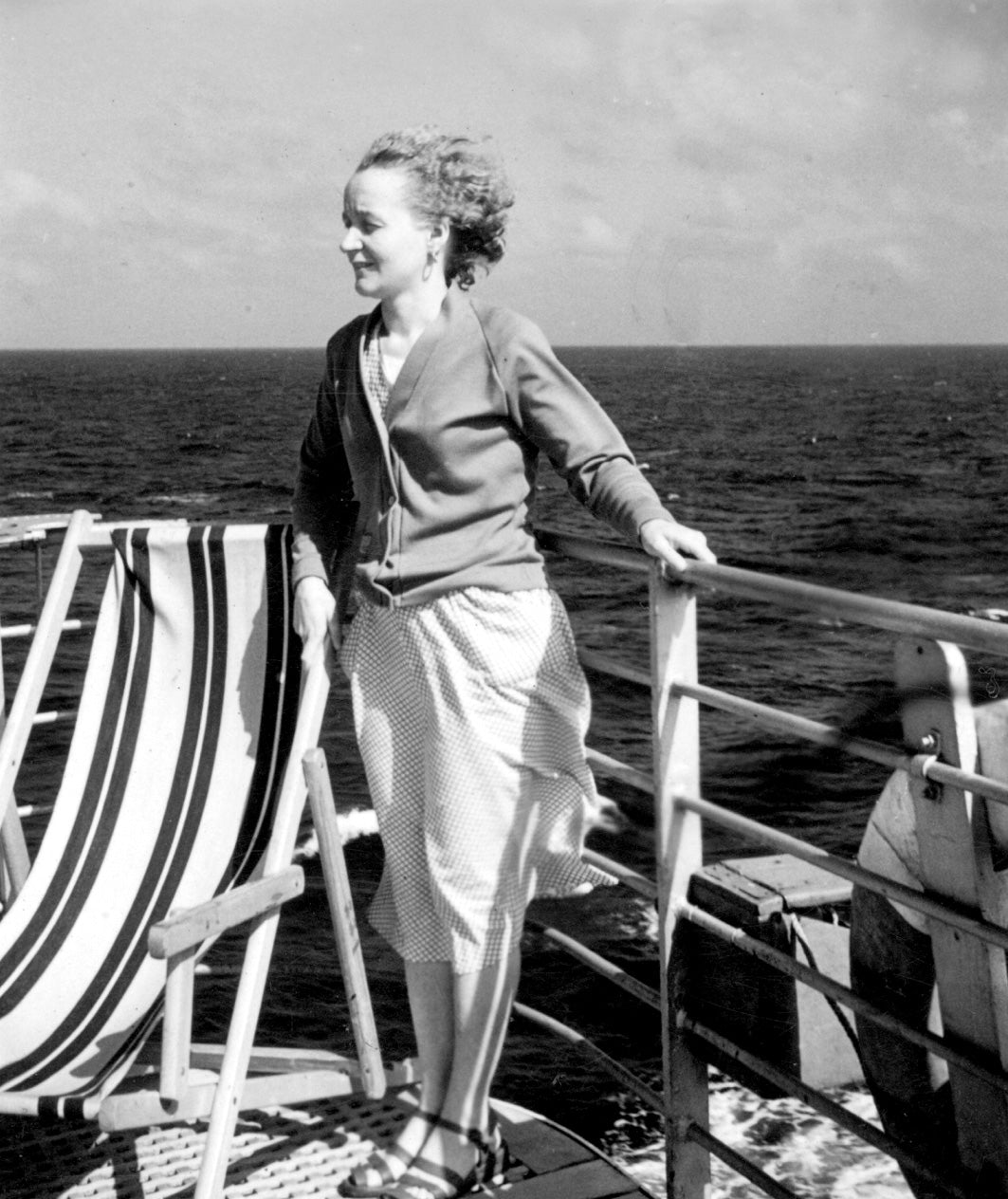 1950 - 1970
In 1956, Rosetta and Roberto began the voyage of a lifetime, leaving their beloved home of Trentino in search of a bright future for their family in Australia… 
Once in Melbourne they were met by Arnold. Destined for Bonegilla near Albury, the first stop for many migrants on their way to work on the Snowy Mountain Scheme was Myrtleford. Arnold took responsibility for the family housing them and finding them work digging potatoes in Myrtleford, where they decided to stay.
Their new life in Australia was not easy, but good advice came via a letter written by a close aunty giving Rosetta encouragement "take the time to learn the language" and "do not make your children work too hard after school". This would allow them to mix with local children and learn their new culture. Rosa heeded the wise words, bringing up her children with open minds and a good grounding in the English language.
Roberto's yearning for his old trade of fitting and turning initially made harvesting potatoes an odious task. But Rosa's refusal to move elsewhere meant that he had to stay. Together with his brothers (a fourth Pizzini brother Alfonzo and his wife Maria had now also made the trip from Italy) and their wives, Roberto and Rosa began to grow tobacco in Myrtleford, share farming for the first year and then on their own. This consortium of brotherhood encapsulated the Italian culture at the time and proved to be the important success factor for the four families.
At this time they grew the tobacco seedlings in Corowa where it was warmer and less frost-prone and then transported them to Myrtleford when they were ready to plant. They spent alternate weeks looking after the young plants in Corowa, living in a small tin shed with a kerosene stove and lamp. They lived on the bare minimum, but sugar was one thing Roberto could not go without. Running out one day the shy young Italian made his way to the local store to replenish his stocks. Still not able to speak English he began to describe what he wanted to buy. This proved impossible and after a long process of eliminating products they finally came to the one he wanted. Haphazardly, sugar was the first English word that Roberto learnt.
The four brothers and their families continued to grow tobacco together and progressively grew their business to be the largest tobacco producing company in the southern hemisphere. At one point it was able to employ and support seventeen share farmers as well as the four families. This was helped by the brothers expanding their operations to include tobacco growing sites in the King Valley.
In the late 1960s the four brothers decided that it was time to divide the business, three of the brothers (George, Arnold and Roberto) remained in the King Valley, while Alfonzo remained in the Alpine Valley.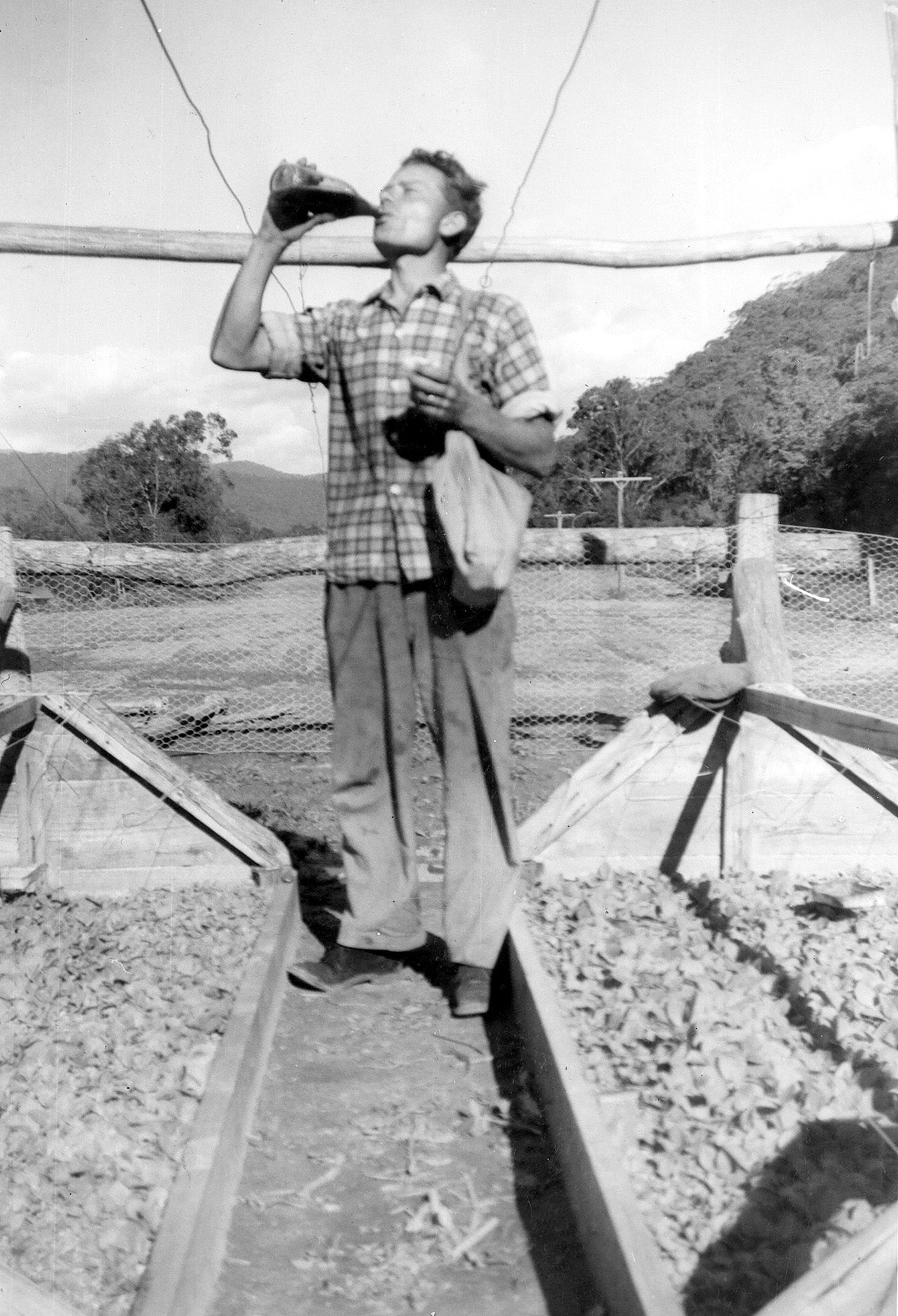 1970 - 1990
In the 1970s the tobacco industry began to change in Australia as a quota system for the growing and sale of tobacco was being introduced. Around this time Roberto's sons Rinaldo and Alfredo began to take more interest in the future of the business. They convinced Roberto that diversification to another industry was necessary for the business to prosper. Many options were discussed including planting blueberries.
At this time Brown Brothers of Milawa were expanding their winemaking operations and approached local farmers to plant grapes. In 1978 Alfredo and Rinaldo planted their first thirty acres of Riesling vines.
Over the next decade, Alfredo and his wife Katrina planted Chardonnay, Sauvignon Blanc, Cabernet Sauvignon, Merlot, Malbec and Shiraz, all of the fruit produced from these vines was sold to different winemaking companies around Australia. Towards the mid-1980s Alfredo began to experiment in the vineyard by planting two relatively unknown Northern Italian red grape varieties, Nebbiolo and Sangiovese.
In 1983 in Australia there were very few producers of Nebbiolo and Sangiovese let alone nurseries stocking Nebbiolo and Sangiovese vines. Alfredo took some Nebbiolo cuttings to Charles Sturt University in Wagga for these to be green cultured and propagated to get enough stock for grafting a full vineyard. In 1985 Alfredo planted 35 vines which in 1986 gave enough buds to graft four acres.
Gary Crittenden, founder of the wine label Dromana Estate, was instrumental in helping Alfredo source Sangiovese stock for the vineyard. In the late 1990s Alfredo began to experiment with the white Italian varietals Verduzzo, Picolit and Arneis. In 1994 Alfredo and Katrina began the Pizzini Wines label with a Chardonnay. Initially the wine was made by John Ellis of Hanging Rock, but over time Alfredo chose to bring the winemaking back to the King Valley. Now the wines are made by Joel Pizzini, Alfredo and Katrina's son. Joel studied winemaking at Charles Sturt University in Wagga Wagga and completed three vintages in Piedmont and Tuscany, Italy.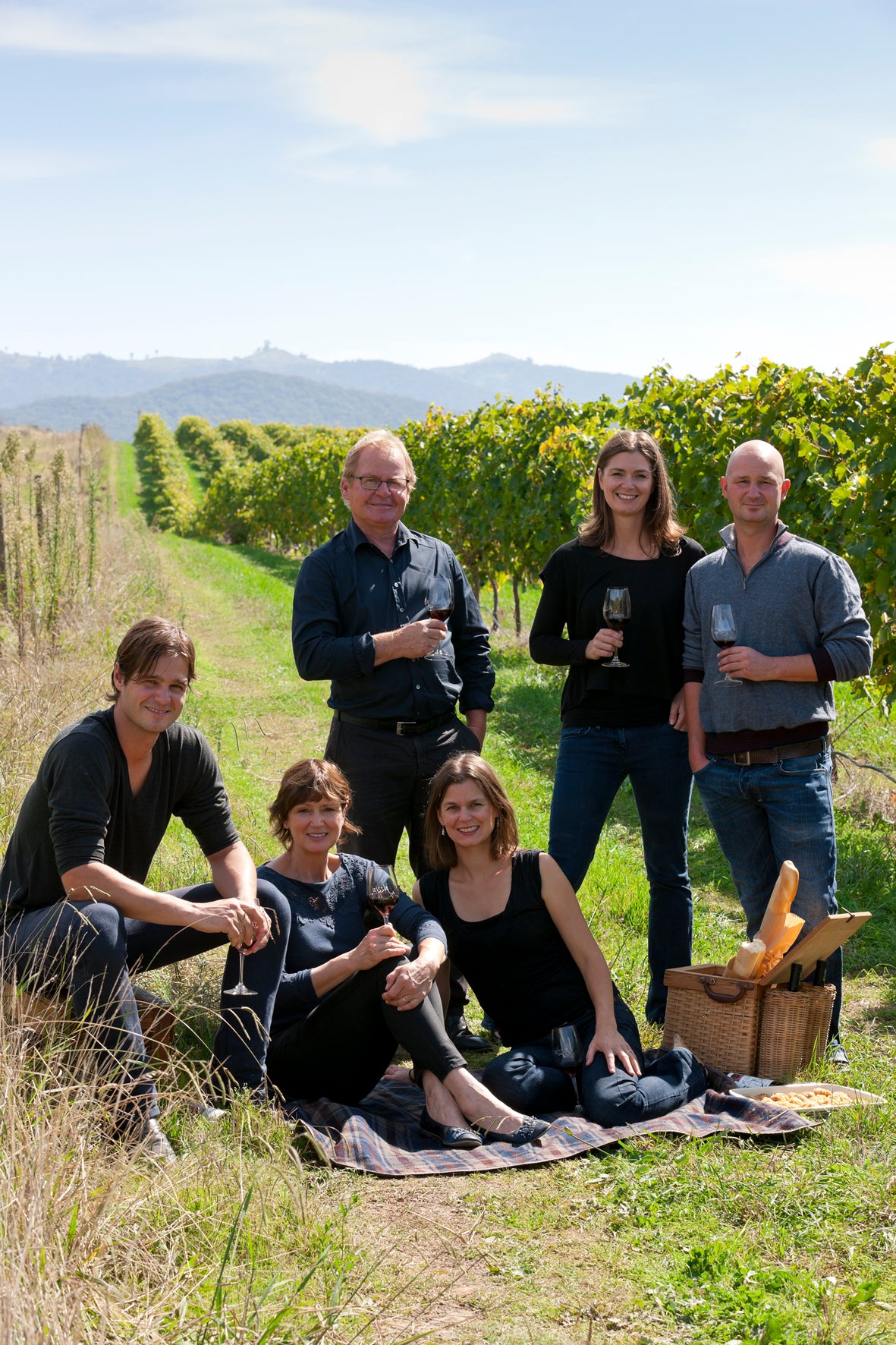 1990 - Present
In 1996 Alfredo and Katrina began selling their wines at their cellar door - a converted tobacco drying kiln on the property. They had 300 cases of both Chardonnay and Cabernet Sauvignon to sell, at the time they thought it would take forever to move as the King Valley was a relatively unknown wine region, let alone a food and wine tourism destination.
To encourage visitation to their cellar door, the Pizzini's invested in three hospitality businesses around 1995. The first was a little restaurant in Oxley purchased along with three other local families, and leased to two new-comers to the region - Steve and Will Flamsteed - who began the King River Cafe. The Cafe quickly attracted many visitors who enjoyed the region's wines.
The second was the Mountain View Hotel in Whitfield. Daughter Natalie and Alfredo's nephew, Adam Pizzini, took the reigns and quickly set about turning the hotel into an award winning country hotel, well known for its food and hospitality. Lastly they renovated a cottage on the property and turned it into self-contained Vineyard Accommodation.
These investments were instrumental in driving visitation through the new cellar door. Whilst no longer an investor in the King River Cafe, the family is still hands on with the running of the Mountain View hotel in Whitfield.
At the beginning of the 2000s the family decided to concentrate on the production of Italian varietals. New vineyard sites were planted with the latest and best clones available in Australia including Sangiovese, Pinot Grigio, Brachetto, Nebbiolo and Prosecco. Over this time, Alfredo and Joel evaluated sites post-vintage to determine the future of the varieties on these particular sites. If the site consistently produced below standard fruit, the vines were grafted over to a variety more suited to the terrain.
The building of the new cellar door began in 2009 incorporating a cooking school run by Katrina Pizzini. Katrina has expanded this business that includes a cookbook and specialty produce.
As the family has grown, so too has the business. From the initial 600 case production - which they thought would never sell - Pizzini has grown to producing over 90,000 cases annually, much of which is sold domestically. More importantly, it is the growth of the Pizzini family that is most satisfying. All of Alfredo and Katrina's children have now married and begun their own families. They have ten grandchildren, with the eldest lending a hand during events at the winery and school holidays.
Meet the Family