Pizzini Forza di Ferro Sangiovese 2021
Regular price

Sale price

$65.00
The Wine

Selected from a small ridge parcel, this Sangiovese captures its character from the earth from which it's grown. Savoury earthiness from the rich, iron-laden volcanic soils and minerality from the deep gravel found beneath. Aged in 3000ltr barrels to retain youthfulness and vitality, this wine features fleshy cherry and intense plum characteristics that deepen with time. Best drinking between 8–12 years, or aged for 15+ years.
Winemaking

Grapes are selected from patches in our leading Sangiovese vineyards. The fruit is crushed and de-stemmed into 3 tonne stainless steel fermenters. The juice and skins are then cooled to below 8°C and left for 4-5 days without adding yeast to start wild yeast fermentation. On the 5th or 6th day the fermenters were warmed and yeast added This method of fermentation helps to create wines that are fleshy and juicy with softly textured tannins. The wine spends between 14-18 months in barrel before blending. It is aged in bottle for a further 10-12 months prior to release.
Maturation

Type of Oak (%): 100% Gamba, 100% Allier
Oak Age: 15 % New oak Oak
Toasting: no toasting
Fining agent: egg whites
Barrel size: 3000L
Final Analysis

Final alcohol: 13.8% Alc/Vol
pH: 3.52
TA: 6.4g/l
View Tasting Notes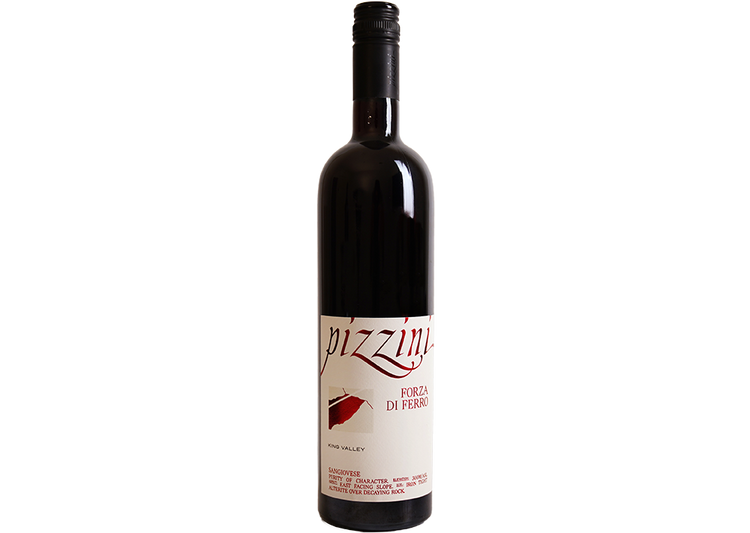 We have a deep knowledge and understanding of each of our wine growing sites—and this familiarity is expressed through this range the most authentic expression of the diversity found in the King Valley. 
VIEW THE RANGE