Pizzini Pietra Rossa Sangiovese 2021 Magnum
Regular price

Sale price

$75.00
The Wine

Selected from our three best sites, our signature Pietra Rossa Sangiovese—named for the red soil in which it's grown—displays a rich and complex balance of herbs, plums and spices. Enjoy today or cellar up to 15 years. A Sangiovese as rich and textural as this, deserves a feast to match. Consider Bistecca Florentina—Chianina Beef, grilled over redhot coals and brushed with olive oil, rosemary and sage.
Winemaking

The Sangiovese grapes are machine picked and then fermented with a yeast called BM45, made famous in Tuscany for making great Brunello wines. The ferment temperatures reach and are maintained at, 30°C. A hotter fermentation extracts maximum colour, flavour and tannin from the fruit. This heat also helps soften the tannins in the wine through the polymerisation process. Once the wine finishes alcoholic fermentation, the free run juice is drained and skins are lightly pressed. The wine settles for a day before being transferred to barrels for malic acid fermentation and barrel aging for 14 months. The wine is then blended, fined and bottled.
Maturation

Oak: 100% Gamba, 25% Nevers, 15% Fontainebleau, 30% Allier, 30% Trancais
Oak age: 20% new oak
Oak toasting: 100% medium
Fining agent: Light egg white
Filtration: Cross flow
Final Analysis

Final alcohol: 13.8% Alc/Vol
Final acid: 6.80g/L
Final PH: 3.55
View Tasting Notes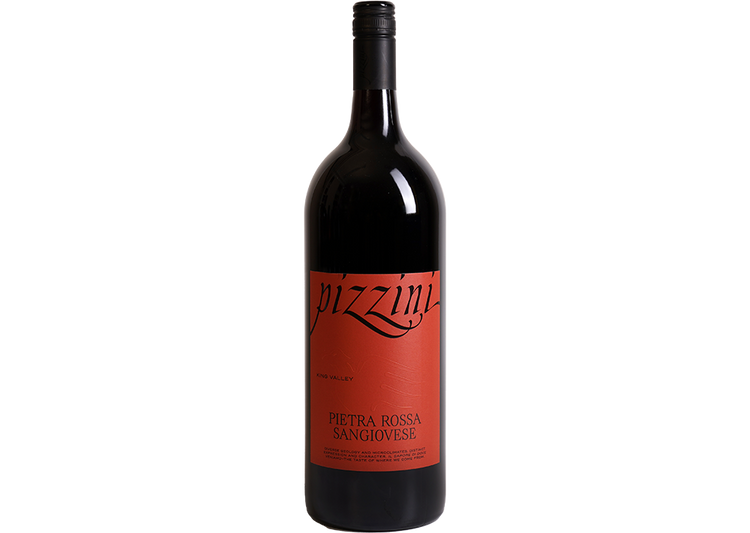 Diversity. Expression. Purity. Our place in the King Valley—with its gently undulating slopes providing a wide range of microclimates—is the perfect home for crafting nuanced and characterful Italian varieties. 
VIEW THE RANGE